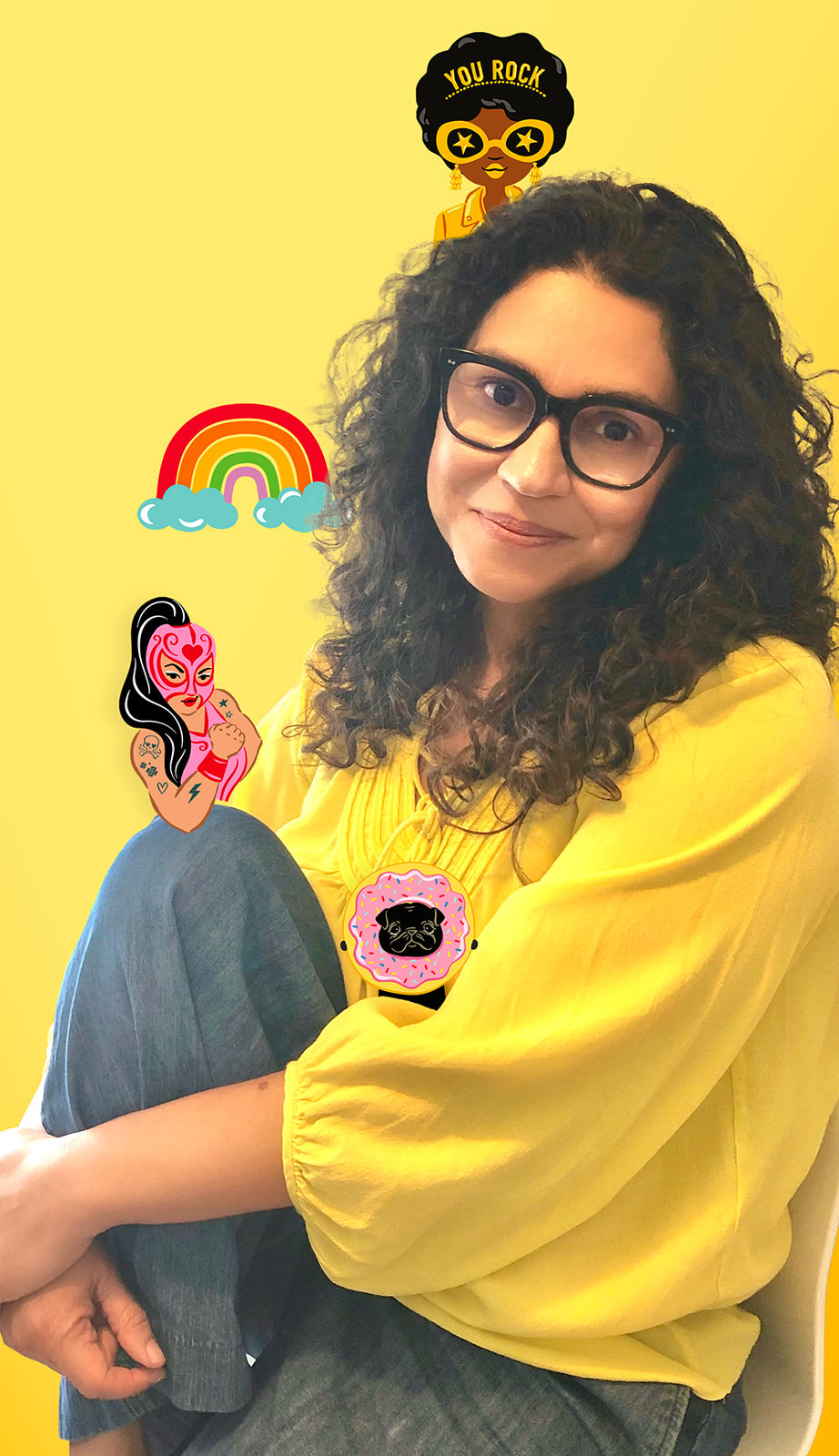 Lucy Who?
So, by the name of my brand you'd think that my first name is Lucy, right? Nope! My first name is actually Lucia and Lucy is one of my MANY childhood nicknames. This love of paper started when I was this dreamy little kid in Rio de Janeiro, Brazil. My mom would give me piles of paper of ALL types and colors, knowing that I loved going through them with my drawings. Years later, every time I start sketching I get that warm fuzzy feeling in my belly and feel like that dreamy little kid again. I feel like LUCY, and she STILL loves paper!

Lucy Loves Paper started after I left a corporate design career planning on using my illustration skills to encourage kindness, celebrate diversity and spread joy. Now LLP has evolved into a fun stationery brand and all of this is done in a unique style, full of fun characters and bold color palettes inspired by both my Brazilian upbringing and a lifelong passion for children book illustrations.

Now get comfortable take a look around. But beware: Our products are known to cause sudden smiles and warm fuzzies.


Warm Wishes,
Lucia